Van Leeuwen Ice Cream officially celebrated its first scoop store in Greenwich on Thursday with an event for local media, followed by an open house for family and friends.
The launch marks a homecoming for co-founders Ben and Pete Van Leeuwen who are natives of Greenwich and whose ice cream journey began here 20 years ago when they rented a Good Humor truck and the used to sell ice cream for two summers.
The nationally beloved brand is known for its dairy and vegan ice cream made from scratch.
"We love being surrounded by great restaurants here," Ben Van Leeuwen said at the media event. "There is a lot of foot traffic and the train station is so close."
Ben added that a bonus for opening on Greenwich Avenue was that Van Leeuwen's operations team from New York could easily travel to Greenwich to set up the store, which is bright and colorful.
The store officially opens on Saturday October 1st. Hours of operation on opening day are 12:00 p.m. to 11:00 p.m. To celebrate the launch, the store will be offering $1 scoops of ice cream on opening day from 12:00 p.m. to 4:00 p.m.
Known for creative collaborations like BIGFACE Coffee Affogato in partnership with NBA All-Star Jimmy Butler, Van Leeuwen will serve an exclusive limited-edition flavor in Greenwich – they've teamed up with a local French bakery by Raphael to create a flavor inspired by their canelé.
Hours:
Monday to Friday from 12:00 p.m. to 11:00 p.m.
Saturday and Sunday from 11 a.m. to 11 p.m.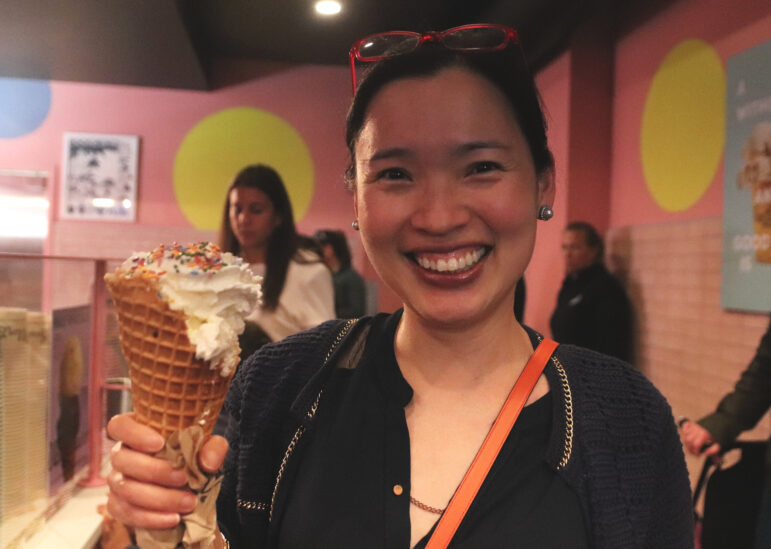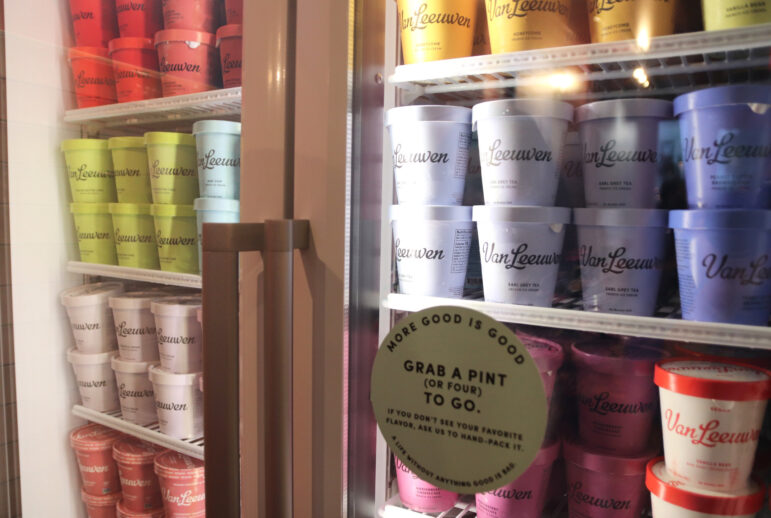 Founded in 2008, Van Leeuwen Ice Cream started from a yellow van on the streets of New York City by Ben Van Leeuwen, Pete Van Leeuwen and Laura O'Neill. With a mission to make great ice cream from great ingredients that make you feel good, Van Leeuwen Ice Cream has innovated beyond the original dairy recipe with vegan ice cream and ice cream bars, unique and eclectic flavors, and Moreover. With 33 scoop stores across the country, Van Leeuwen ice cream is also available for purchase at grocery stores and for national shipping. To keep up with all things Van Leeuwen Ice Cream, follow the brand on Instagram @vanleeuwenicecream or visit www.vanleeuwenicecream.com.