A Willen-based ice cream company has won top marks at the world's top food and beverage awards.
The Willen Ice Cream Company is extremely proud to have received a Great Taste Star for its "Simply Dairy" ice cream at the recent Great Taste Awards.
Founded in 2017, the independent, family-owned ice cream company handcraft premium artisanal, dairy-free and vegan ice creams, using the finest natural and, wherever possible, locally sourced ingredients.
Simply Dairy Ice Cream has undergone a rigorous and independent review process by a number of food experts; which earned The Willen Ice Cream Company a star for creating a product that offers "fantastic flavors".
The ice cream was described by the judges as follows: "This simple looking pale ice cream is magnificent in its simplicity. It has a beautiful and subtle milk flavor that is clean and yet full of dairy charm. It is both refreshing and delicious.
"It could become a regular purchase among those who appreciate simple, well-made milk ice cream that gets its flavor entirely from simple, high-quality ingredients."
Richard Gordon, owner of The Willen Ice Cream Company, said: "It is an absolute honor to have received this incredible honor of one of the biggest awards in our industry.
"Now being able to display the instantly recognizable gold and black Great Taste star – the highly respected seals of approval – on our 'Simply Dairy' ice cream is a dream come true!
"We are so proud of how far we have come and know that we still have a long way to go. Thank you to all of our customers for supporting us. We couldn't have done this without you!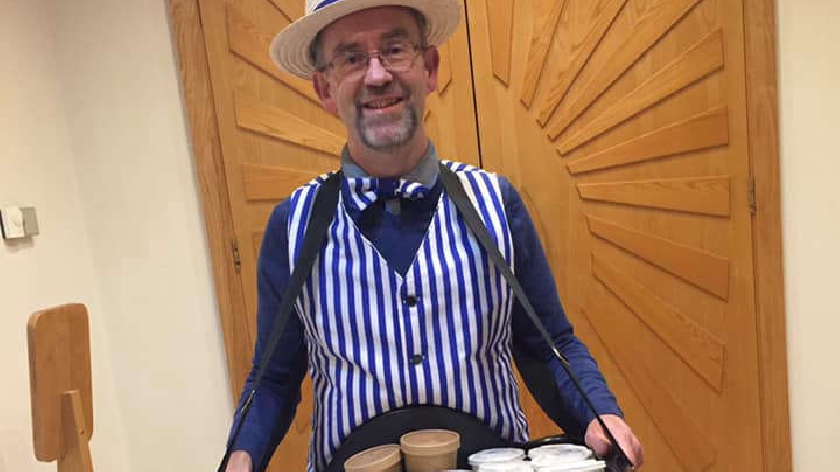 For more information on The Willen Ice Cream Company and to purchase a jar of their delicious "Simply Dairy" ice cream, visit https://willenicecream.co.uk/.